Secrets To Successful Publishing
Secrets To Successful Publishing
As I sit in my home office …
You start to think.
For instance…
I can still remember back to the day when I walked out of my brain-numbing… dead-end job of making pipework in a sheet metal factory.
While I should have been incredibly excited about now suddenly being in charge of my own life…
The freedom I now had to do whatever I wanted without having to take orders from some idiot boss…
The excitement of what's to come in the future…
I actually felt like collapsing in a dark corner…
Closing the curtains…
Rocking from side to side…
Sucking my thumb And weeing myself.
It was that scary.
Although I'd only been in the job 2-years…
The comfort blanket of a regular monthly wage is a powerful controller…
That can suck away all your dreams and aspirations…
And leave you in such a cowardly state that even the prospect of leaving a dead-end job and starting your business seems madness.
And that's where I found myself that first Monday morning at home… instead of dressed in a blue boiler suit banging pieces of metal together for 8 hours solid…
I actually wanting to just hide away and forget about everything.
Human nature is a funny old beast.
Because…
A week later…
I managed to give myself a little kick up the asimo…
And generated my very first income all from my own efforts.
Ok I grant you… it was actually selling my unwanted junk at a car boot sale…
But it was mine… all mine.
And very quickly I realised that the more productive I was the more money I earned.
And the funny thing was… it WASN'T even scary or difficult… or complicated.
Or any of the other emotions I'd convinced myself I would suffer 'going it alone'.
So I increased my efforts… and started selling my rubbish at 3 car boot sales every weekend…
And eventually I'd be running my own car boot sales.
And then writing a training manual on "How To Start Your Own Car Boot Sale' Which I ended up making nearly 100,000 £ from.
Then gradually I introduced more information products…
And rest (as they say) is history.
And today I find myself sitting in my beautiful Edwardian home typing this message to you…
Thinking back to that first Monday morning not knowing what the heck I'll be doing for the rest of my life.
So what I'm trying to say?
That whatever your initial fears and reservations…
Once you actually start doing whatever it is that's totally new to you…
It's never as hard, difficult or complication as you first thought.
But it still stops nearly 95% of the population from ever bettering themselves.
Don't be like them.
Be one of the 5% who want to do something special with your one and only life…
To live a life of freedom and luxury…
By running their very own business.
Yes, all of these are discussed in this article.
We'll try to unravel the mystery behind successful self publishing businesses.
And how you can walk along their footsteps.
Have you ever wondered what would it take to compete successfully with the "big guys" like Simon & Schuster and even get to the top of the heap?
If there is such thing as a magic formula for success, then the story of Geela, the author of the bestseller book THE AMERICAN DREAM can certainly make a believer out of you too.
Mastering the art of the possible is at the heart of Geela's brand new book where her message is that the possible always exceeds the impossible.
When it comes to making more money most self-publishers have seen, heard, and probably DONE it all…
But there are some simple yet also very S.M.A.R.T. steps that you can take that may double or even triple your sales.
Listen… On the webinar we are going to cover….
Design: How to design your books in multiple formats for mass distribution.
A simple guide on how to create your paperback, eBooks, enhanced eBooks, Audio and Book Apps in just a few hours without spending thousands of dollars in formatting!
Distribution: How to push your content to be accessible on over 25,000 retail channels for less than the cost of most fast food meals!
You'll learn the most important distribution channels you must place your titles on to reach your targeted audience and, the right way to do it to save thousands in distribution costs.
Discovery: How to achieve title discovery and high sales conversions that the most successful self-publishers are getting each month.
Learn how to find hungry readers that want to buy and read your books, including a sure fire way to make readers gobble up your titles when they visit your sales page.

What information products are consumed by readers from membership websites?
The websites they visit the most are DVD and CD rental shops, mail order catalogs and books-as-a-service sites such as Amazon.com and Barnes & Noble.
These sites have the largest collections of books in print for which they te end-user price much lower than through traditional stores.
This price advantage means that unfortunately raising prices this low could make your content unprofitable.
The trade-off appears to be that commitments to subscribers are made without reprisal, while payments from internet users are not.
It is compelling to consider that subscription sites cannot fully capture the value of the money these services are making because they allow users to subscribe for a fixed amount of time and their royalty rates for e-book and audio rights on subscription services are significantly lower than those for print books.
But how do these sites set up their databases of books?
You mention some drawbacks such as the lack of a reorder option.
What did they do to solve these problems?
We found that subscription sites put an assumption in their structure that every period needs to have the same number of books and authors.
If this was not true, they would end up paying the author at the rate he or she worked for in the season before they charge you more.
Shifting from what we and many other scholars view as a fixed pricing structure to a continuous function is necessary to be financially successful with these services regardless of their market size.
That said, we have found that many of the traditional book distribution channels offer interesting and low-cost ways of attracting new authors without making significant changes in the content itself.
Many have a difference for a "show right up front" fee for your book and charge instead for copies of your book with a preview copy sent out.
Most sites also offer a uniform degree of service and have benefits of a larger and cheaper distribution network. O
ur analysis shows that paid sheet music and videos are the most attractive advertising channels.
Video ads' social and entertainment qualities more than make up for intangible book-related costs.
The last service we examined is the paper book.
We looked at four major distribution services with about 1,500 locations in all, including Barnes & Noble and some of today's biggest online sellers, IngramSpark — partly owned by Amazon.com.
We also analyzed Apple's iTunes, Kobo.com and Borders, which have only one or two stores each.
These were purchased on the impulse of a region where readers also purchased some books and were not price-sensitive.
The result of our analysis, called The Value of Paper, is a stark account of what publishers pay their retailers for published books.
A typical online retailer gets from $9.80 per book on average to $20.80 for a print book (see figure).
The retail price of a paper book just barely covers the cost. P
ayPal, free item card or gift cards do contribute but they are hardly compensation for the authors.
We calculated that there are more than 3 million English language books sold with paywalls and there were an impressive 6.6 million booklets sold with a paywall.
What are the dangers of being bound up in a corporate structure?
One common fear is the fear of ownership of bricks-and-mortar unit owners that finally lay in the way of mismanagement.
Arguments about resource allocation between multiple parties arise when constraints from ownership worry keep Dark Tower or Harry Potter from being published on time.
But this would not be like publishing a perfect, lavish book by Thomas Lewis or McSweeney's, which require the creators to invest six months or more in perfecting a book.
Unlike a Hollywood or TV movie, it doesn't make sense for an author to take on this kind of project.
It's a sobering fact that no one not even the "big guys" (the large publishing houses) are immune to the risk of failing and even going out of business and not so much because of lack of resources but rather lack of innovation, high vision and keeping up with inevitable change.
In fact, too many companies take the complacent approach of "one-size-fits-all" to marketing and promotion with a worn out attitude of "business as usual" and "we're the best, you're the rest" that stifles innovative thinking (thinking outside the box) so essential for surviving and thriving in a very competitive and dynamic industry where change is the norm and maintaining success is the exception.
Click here to view original web page at www.ingramspark.com
Here, we'll address the various aspects of self-publishing a book.
What are the benefits of self-publishing?
What are the steps to self-publishing?
How much does it cost to self-publish?
How should I price my book?
How much money do authors make?
Download the guide (with bonus content): How to Self-Publish a Book
Benefits of Self-Publishing
No Gatekeepers
There are no gatekeepers—no literary agents or publishers standing in your way.
This allows for diversity to flourish and for underrepresented voices to finally have a space to share their work.
Higher Margins
Not only are the barriers to entry lower, but the margins are higher.
When you work with a traditional publisher, they have to take their cut.
By self-publishing your own book, you can earn more for each book that you sell.
More Control
When you self-publish, you own your work and have complete control over the publishing process.
For a lot of authors who have poured their hearts and souls into writing a book, it's very important for them to have power to make decisions throughout the publishing process.
Equal Quality
As technology has improved, self-published authors now have access to high-quality printing and book distribution networks similar to traditionally published authors.
Your self-published book will look like the other books on the shelves.
So what are you waiting for?
Let's learn more about how to publish a book yourself.
8 Steps to
Self-Publishing a Book
Step 1: Writing
This might sound obvious, but we can't overlook the writing process!
Waking up every day and putting in the work to write a book is no easy feat.
Here are a few of our favorite writing tips and resources to get your book ready for the next step: 7 Essential Writing Tips for Authors.
Step 2: Book Editing
There are a few different types of editing—and each serves a unique purpose for a manuscript.
You'll have to assess your work to determine what level of editing to start with.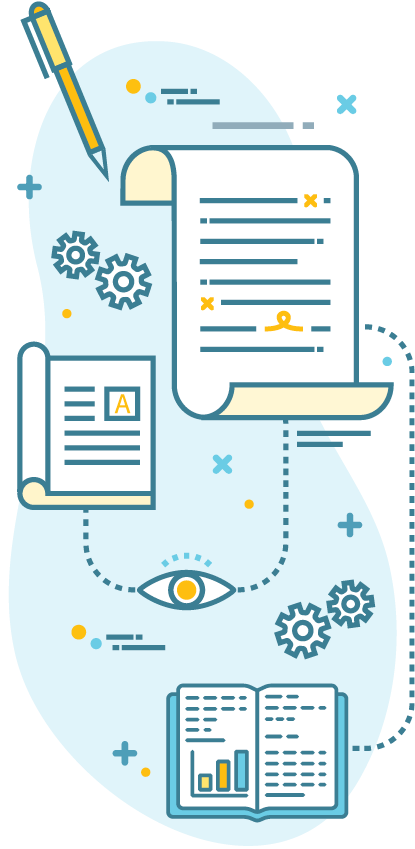 This is a high-level examination of your manuscript.

It looks at things like narrative voice, plot, and character development.

With this type of critique, editors give feedback on items that will help improve your overall story.

Manuscript Critique

Comprehensive Edit / Line Edit

A comprehensive edit addresses structural issues (similar to a manuscript critique), but it also involves a line edit, which looks closely at writing style and language.

With a line edit, an editor focuses on the use of language to communicate your story to a reader.

Copyedit

A copyedit is often confused with a line edit, but they're very different steps in the editing process.

A copyedit reviews technical flaws—issues with spelling, grammar, and punctuation—and looks for internal inconsistencies throughout the text.

Proofread

This is the final step in the editing process.

A proofreader examines the final copy of the manuscript (usually after typesetting) for any awkward page breaks, and he or she might perform some light copyediting.
Step 3: Book Design
The next step is designing your book!
There are two main steps in the book design process: interior design and book cover design.
Interior Book Design
Interior design might not sound like the most exciting part of the design process, but it is necessary to create a professionally published book.
Typesetting, commonly referred to as book formatting, has "rules" for widows, orphans, hyphens, and various other elements within a book to make it more readable, ensuring a pleasant reading experience for your audience.
Book Cover Design
Your book cover design is the first impression readers have of your book.
While it's important to be unique, it's equally important to pay attention to what comparable covers in your genre look like.
Visit your local bookstore and look at the books in your genre.
What are the trim sizes?
What do the front covers look like?
The spines?
Take note of the imagery, the fonts, the colors, and more.
Observe and ask yourself, what elements of these book covers do I like?
How can my book cover stand out—in a good way?
The back cover of the book will be made up of common elements such as book reviews, the book description, author bio, and barcode.
The spine often contains the name, author, and publisher logo.
Study these elements to make sure that your book will fit in on the shelf, and booksellers will feel comfortable stocking it.
A professional book cover designer can help steer the creative direction—but you know your book best, and it's important for you to bring your own ideas to help create a cover that brings your book to life.
Step 4: Book Metadata
What exactly is book metadata, and why is it important?

Book Title
Writers often ask for tips on how to come up with a book title.
A good rule of thumb is to follow the PINC Acronym, coined by Michael Hyatt.
Make a Promise: let readers know what to expect from reading your book.
Create Intrigue: engage a reader; entice them to pick up your book.
Identify a Need: if there's a common problem that your book has the answer to, identify this common ground and promise (back to P!) a solution.
State the Content: keep it simple and straightforward. What is your book about?
Original

Book titles are not protected by copyright, so it is possible to select a book title that's already in use—but not recommended.

Memorable

Make sure your title is unique enough to be remembered, but not so long that it's easily forgotten.

Searchable

Once you have a few ideas, do a quick Google Search.

See what shows up in the results and ask yourself a few important questions.

What shows up on the search results page?

Does my book stand a chance?

Is it too broad to rank, or too specific for anyone to be searching for?
As you're brainstorming ideas for your book title, keep in mind that you have an opportunity to enhance your short title with a longer subtitle.
A good book subtitle varies from one genre to another, but here are a few subtitle examples to get you started.
Novel: Venetian Blood: Murder in a Sensuous City
Memoir: The Art of Waiting: On Fertility, Medicine, and Motherhood
Self-Help: No Excuses: Nine Ways Women Can Change How We Think About Power
Book Description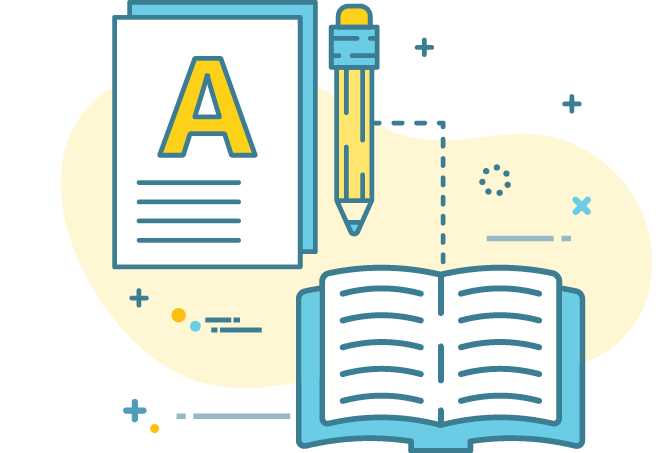 The cover of your book draws a person in…the title intrigues…and the book description closes the deal.
So, how do you write a good book description?
Keep it simple and straightforward
Aim for 150-200 words
Use paragraph breaks, bold, and italic formats to provide emphasis when necessary
Insert bullet points when applicable
Avoid time-sensitive language like "coming soon"
Another tip for writing your description—look up reader reviews for books that are similar to yours.
What language are they using?
Let their descriptions of similar books help guide you as you write yours.
Your description is more than just text on the back cover of a book.
It's detailed, descriptive copy that will be used in your marketing and help your book's discoverability.
You want your description to appeal to a person picking it up off the shelf at a bookstore, as well as Google's search algorithm.
The keywords in your description impact your book's discoverability online—so be sure to keep keywords in mind as you write and incorporate them into your description when it's natural and appropriate.
You're probably wondering what is an ISBN?
ISBN stands for International Standard Book Number.
It's an internationally recognized identification number, similar to any product number you would find on other products you buy, like a box of cereal or a pair of shoes.
Do you need an ISBN?
You need an ISBN if you want your book to be available for sale in bookstores or with an online retailer or wholesaler.
You'll want to purchase this before your book designer begins work on the cover of your book, so that it can be included in the back barcode.
If you don't want your book available for sale, IngramSpark can assign a SKU to your book for printing and manufacturing purposes only.
If the book is not available for sale with an ISBN, then you will be the only person capable of ordering a copy of your book.
You might select this option if you're printing a book for personal use or as a gift for a friend.
Many self-publishing platforms offer indie authors the opportunity to use a free ISBN.
At IngramSpark, we highly recommend that you purchase your own ISBN.
How many ISBNs do you need?
You'll need an ISBN for each format of your book.
Let's say you want to publish hardcover, paperback, and ebook versions of your upcoming book—that means you'll need to purchase three unique ISBNs.
What's the difference between an ISBN and a barcode?
An ISBN acts like a product number, while the barcode is how the actual number is translated and readable by a scanner.
If you want your book to be made available in brick-and-mortar bookstores, you'll want to include a barcode with your ISBN.

BISAC Codes
BISAC codes essentially identify what your book is about – the primary genre(s), topic(s), and theme(s).
While a reader might not be trained to search for books based on a BISAC code, retailers and booksellers will use your BISAC code to determine in which category to place your book on their website, or where to shelve it in their bookstore.
For a full list of available BISAC codes, see BISG's Complete BISAC Subject Headings List.
First Code = Most Specific

The first BISAC code that you enter should be the most accurate and the most specific code to your book.

This will be the main BISAC code used to categorize and shelve your book.

Choose Three

We recommend that you choose three BISAC codes for your book.
It's required that you select at least one, but three BISAC codes increase chances of discoverability.

Be Honest

Choose BISAC codes that reflect the full breadth of your book.

This is not a time when it's best to choose a category that you think has the most readers.

You want to avoid confusion for readers who think they've selected a book about one thing and find it's much different than what they expected.
Step 5: Publishing
If you haven't yet, now is the time to choose how you're going to share your story with the world.
There are various self-publishing companies to choose from—but IngramSpark provides many features that you won't find anywhere else.
IngramSpark offers indie authors and publishers the ability to create professional print books (paperback and hardcover) and ebooks.
With IngramSpark, you can self-publish a book and make it available to 40,000+ retailers and libraries—in stores and online—through our global distribution network.
In addition, IngramSpark authors receive:
24/7 customer support
Online sales reporting
Free publishing tools and resources
Affordable advertising opportunities
Discounts with outside experts on publisher services
Some self-publishers simply wish to print a select number of copies, and not enable their title for distribution—and you can do that! However, if you're looking to reach the masses, IngramSpark's distribution network has you covered.
Step 6 : Distribution
If you haven't yet, now is the time to choose how you're going to share your story with the world.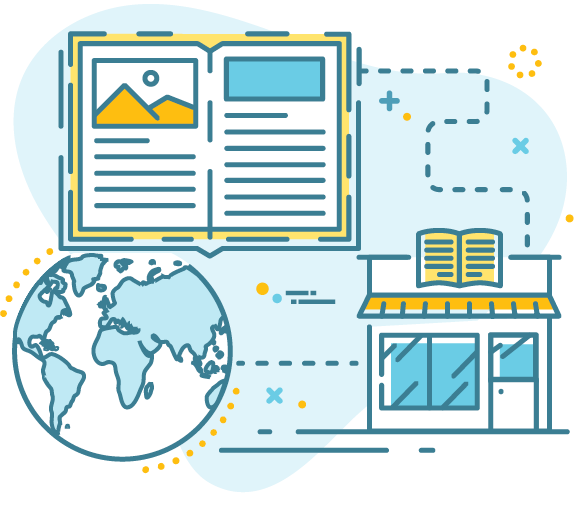 Book distribution used to be a major stumbling block for self-published authors.
They would spend weeks, months, even years writing their book.
They would go through the editing, design, and printing process—and then would have no way to get it into bookstores and libraries.
Now, indie publishers can receive the same book distribution channels available to major traditional publishers.
IngramSpark makes titles available to 40,000+ retailers, libraries, schools, and e-commerce companies including Amazon, Barnes & Noble, Indigo, Foyles, Waterstones, and more across the globe.
For more than 50 years, Ingram has developed relationships and connections within the book industry to allow your book to be available to the masses.
We have print facilities in the United States, United Kingdom, and Australia, and we have print channels in China, Germany, India, Italy, Poland, Russia, South Korea, Spain, and Brazil.
By self-publishing with IngramSpark, you're giving your book the best chance of reaching a global audience.
Step 7: Marketing
Learning how to market a book is essential for indie authors.
When you take the time to write, edit, and design a book, it's easy to get wrapped up in the to-do list and never stop to think about marketing until a few weeks before your publication date.
This is a big mistake for self-published authors!
While this is one of the last steps in our self-publishing process, we highly suggest that you begin thinking about your marketing strategy during the writing process.
Building an author platform doesn't happen overnight.
Consider the following tactics to market your book:
It's important to have your own website when you publish a book.
This lends credibility to your name as an author and is a great place for readers to go to learn more about you, your book, your events, and more.
If you hope to create an engaged audience over time, a website is the first step.
If you aren't already on social media, then it's time to look at creating some social accounts.
You don't have to be active on all social channels.
Pick two or three that you enjoy—but make sure you ask yourself, where are my readers?
If you wrote a young adult novel, you won't have success promoting it on LinkedIn.
Consider the demographics of each channel before devoting your time and energy to it.
ARCs are copies of your book that are printed in advance to generate buzz for your book.
You can send ARCs to a bookseller to inquire about stocking copies for the release date or to book reviewers to gain reviews for your book before your publication date.
ARCs are also used to get endorsements, which can be added to the final cover of your book before printing.
A tip sheet can also be referred to as a "sales sheet" or a "one sheet."
This one-page paper contains high-level, relevant information about your book—basically, your high-level metadata such as the title, subtitle, publisher, publication date, etc.
You can send this to bookstores alongside an ARC, or to the press when requesting media.
Whether it's your book launch party or an author reading, events are a great way to connect with readers in your community.
Bookstores and libraries are great options, but you should also think outside the box.
What other venues might want to feature your book?
If you wrote a cookbook, perhaps there's a local winery or brewery where you can pair some of your tasty food with some local beverages.
Marketing your book can be fun when you take the time and effort to understand your audience and provide them with a valuable reason to join your tribe and ultimately, purchase your book!
Step 8: Join the Indie Publishing Community
The indie publishing community is a tight-knit, supportive group of creators, entrepreneurs, and go-getters.
Find like-minded people who want to see you succeed.
Share your work with them and ask for feedback along the way.
There's an online #WritingCommunity that's incredibly active.
Whether you're on Facebook, Instagram, or Twitter, every day there are writers and authors sharing tips and encouragement to help each other succeed.
Your community might have a writing collective that offers courses, workshops, and meetups.
Your local independent bookstore likely has resources to help you succeed in publishing, and the booksellers can help you understand what they look for when they choose whether or not to stock a book.
Your local librarians can give you insight into what they look for in a self-published book, and what the local community is most interested in reading.
Take the time to immerse yourself in your local literary community before you publish your book.
This will make your job much easier when it's time to turn around and ask for their support.
How Much Does It Cost to Self-Publish a Book?
The cost to self-publish a book varies depending on your budget, the type of book you'd like to print, and ultimately, your publishing goals.
Below are the six most common areas in which you may spend money to successfully publish a book.
1. Book Editing
The cost to edit a book varies widely based on a few factors.
Quality of Manuscript: some manuscripts require more work than others to produce a professional, ready-to-publish piece.
Genre: cost varies by genre. Historical fiction and nonfiction, for example, require more time dedicated to fact checking.
Experience: the cost to hire an editor with more experience will be higher than a newer, less-experienced editor.
Some editors charge per word, some charge per page, and some charge per hour. The Editorial Freelancer Association provides rough guidelines to give you an idea of common editorial rates.
Developmental Editing (estimated pace 1-5 ms pgs/hr): $45-55/hr
Substantive or Line Edit (estimated pace 1-6 ms pgs/hr): $40-60/hr
Basic Copyediting (estimated pace 5-10 ms pgs/hr): $30-40/hr
Proofreading (estimated pace 5-10 ms pgs/hr): $30-40/hr
When you're ready to hire an editor, do some research and request a few different quotes.
Meet with them, if possible, or have a conversation to get to know whether or not they'll be the best editor for your book's content.
Have they edited in that genre before?
Do you feel like they understand your writing style?
Ask them for references or examples of their work to make the most informed decision.
2. Interior Design
The typesetting process mainly focuses on readability, such as proper spacing and fonts.
The cost to typeset a book will vary depending on length, genre, and whether or not you'd like to package it with a final proofread.
According to data from Reedsy, a marketplace for book publishing professionals:
17% of people pay less than $500 for book formatting
47% of people pay $500-$1,000 for book formatting
19% of people pay $1,000-$1,500 for book formatting
16% of people pay $1,500+ for book formatting
The price of typesetting will increase based on the number of images, graphs, and tables in your book.
3. Book Cover Design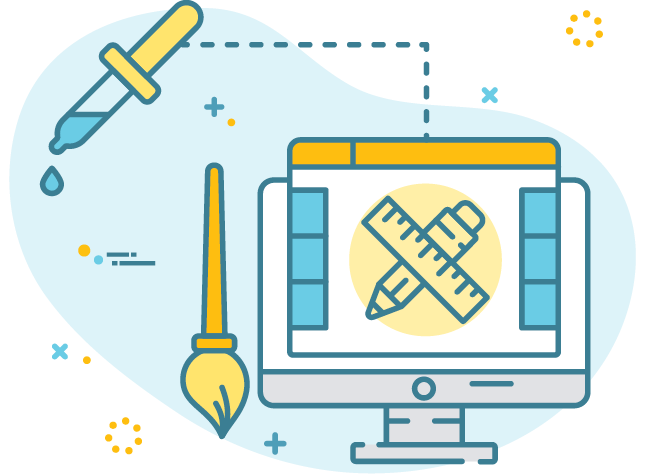 The typesetting process mainly focuses on readability, such as proper spacing and fonts.
The cost to typeset a book will vary depending on length, genre, and whether or not you'd like to package it with a final proofread.
The price of cover design is directly related to a designer's experience.
If you're going to publish both print and ebook versions (which we recommend), make sure to look for a cover designer who can design both the print and ebook cover.
Ask to see examples of a designer's work before signing a contract and expect to spend at least $500 for a professional cover design.
4. Publishing
The cost to upload a print and ebook at the same time with IngramSpark is $49.
If you don't want to upload both formats, a print book costs $49 to upload alone, and an ebook is $25 when uploaded alone.
Another publishing expense you'll incur is purchasing an ISBN, if you choose not to use a free ISBN.
This is necessary if you'd like to enable your book for distribution, and each format of each book you publish must have its own unique ISBN.
ISBNs are sold by country: In the U.S., ISBNs can be purchased from Bowker directly through your IngramSpark account for $85 each.
You can also buy a block of ten ISBNs from Bowker for $295.
In the UK, you can buy them from Nielsen Book, while Canadian publishers get ISBNs for free. A full list of ISBN distributors can be found on the International ISBN Agency's Website.
If you want your book to be available in brick-and-mortar bookstores, you'll need a barcode in addition to your ISBN.
Some ISBN services sell barcodes, as well as ISBNs, but you can use IngramSpark's book cover template generator to get a free barcode.
5. Printing & Shipping
The cost to print and ship a book with IngramSpark depends on the following:
Trim Size
Interior Color and Paper
Binding Type (paperback or hardback)
Laminate Type (gloss, matte, or textured)
Page Count
Quantity
Ship-To Address
IngramSpark has a Print and Ship Calculator to help you understand how much it will cost.
6. Book Marketing
When you determine your overall publishing budget, make sure that you factor in a portion for marketing.
According to a NetGalley study, "as authors' budgets increased, so did their corresponding spend on marketing and advertising."
Investing in marketing initiatives with which you can track dollars directly to sales is a good tactic for those with a smaller budget and less freedom to experiment.
Whether you're putting in the work yourself or hiring a book marketing expert, it requires careful planning to successfully execute a marketing campaign.
Pricing Your Book
If you plan to enable your book for distribution, pricing your book is an important step.
When you determine the cost to print a book, this will help you decide how to price your book so that you make a profit on each book sale.
Look at Competitive Book Prices
Evaluate books that are similar to yours in genre, format, trim size, and page count—how much do they cost?
Visit your local bookstore and scan the shelves to find out, then make your book price similar.
If most of the books in your genre are 6×9 paperbacks printed in black-and-white, then you might not need to spend extra money printing with premium color or in an unusual trim size.
Consider Your Publishing Goals
Do you want to make as much money as possible, or do you want to reach as many readers as possible?
Evaluating the price of similar book titles will help you estimate how much the average reader is willing to spend on a book in your genre.
If you want to maximize your profit, keep in mind that as you increase your price, you'll lose more price-sensitive readers.
If you know you have a fan base that's willing to pay a premium price for your product, perhaps you can raise the price above the average market value.
It comes down to understanding your audience and the value your book brings to them.
If you want to reach more readers (and aren't as concerned with making a profit), you can drop your price down below the average book price in your genre.
Author Salary
After discussing the costs associated with self-publishing a book, now you're probably wondering, how much do authors make?
In January 2019, The Authors Guild shared the results from their 2018 Authors' Income Survey, concluding that:
Median incomes of all published authors who were surveyed—including part-time, full-time, traditionally published, self-published, and hybrid-published authors—for all writing-related activities was $6,080.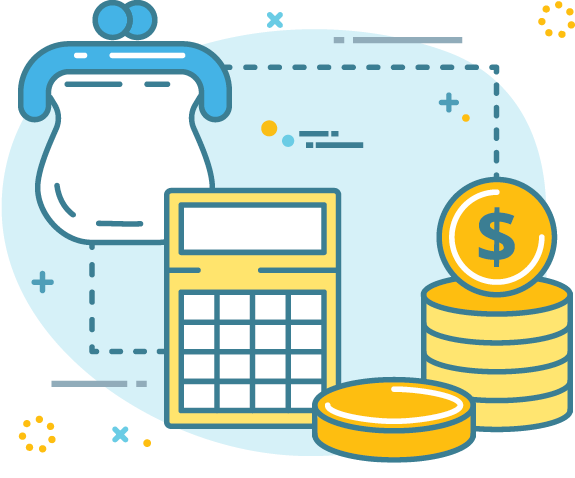 The median income for traditionally published authors who participated in the survey—based solely on their book-related activities—was $12,400.
While many writers dream of being traditionally published, it's important to remember that a traditional publishing deal doesn't always equate to financial success.
The good news?
Self-published author incomes are the only incomes on the rise from those surveyed.
As the publishing landscape continues to change, more and more traditionally published authors are choosing to self-publish instead—taking back control of their book, their royalties, and ultimately, their livelihoods.
Final Tips for Self-Publishing
As you're embarking on your self-publishing journey, here are a few things to know before publishing a book:
1. Get Your Book Edited
Professional editing is absolutely necessary before publishing your book. Even the Stephen Kings and John Grishams of the world rely on editors to polish their work before publication.
Recognize the value that an editor brings to your work and don't skip this step!
2. Look Out for Overly Expensive Services
Unfortunately, like any business, there are people out there who care more about making money than about helping you publish a quality book.
A high price tag doesn't always mean quality services.
Do your research—ask for sample work from an editor, results from a marketing expert's campaigns, or references from previous clients.
3. Go Wide With Your Book Distribution
It's important to partner with a global distributor, like IngramSpark, that can help you reach bookstores, retailers, and libraries all over the world.
Don't limit yourself with an exclusive deal.
You want to be available in all channels where your potential readers are.
4. Be Realistic
Almost every author has a goal of becoming a New York Times bestseller.
As self-publishing continues to rise, so does the number of books published every year.
Competition is fierce in the publishing industry.
How many books would you like to sell in the first six months? How many reviews would you like to have?
Take the time to create realistic author goals based on comparable books in your genre.
5. Get Involved
Join a writing collective, become a patron at your local indie bookstore, and utilize the public library's resources.
Develop relationships with people who can help support you and your book along your publishing journey.
We hope this guide helps you go from writer to published author!
Download a copy of the guide (with bonus content) to help you along your publishing journey.
Click here to view original web page at self-publishingschool.com
Historically, if you wanted to know how to publish a book, you needed an agent to get a traditional publisher to look at your manuscript.
In fact, many publishing companies won't even open a manuscript if it doesn't come through an agent…
Which makes learning how to publish a book way more difficult.
Not to mention the fact that going through all that work to just land an agent isn't necessary if you want to publish a book.
What's worse is even if they do open it, it's still unlikely that your book will be published and sold in bookstores!
*Cue the groans and grumbles of irritation*
So is there a better method?
Yes! It's called self-publishing, and as a 6-time bestselling author who's broken down my system in our Become a Bestseller program, I'm here to go over how to publish a book.
Here's how to publish a book step-by-step:
Write Your Book
Get Feedback Before Publishing Your Book
Choose a Book Title
Hire a Great Book Editor
Format and Upload your Book
Self-Publish Your Book
Price Your Book
Form a Launch Team
Maximize Book Launch Exposure
Celebrate Publishing a Book!
In fact, there is another way for your book to not only be published, but to even become a bestseller! This method has led to the success of many authors and is changing the
book and traditional publishing industry.
What is Self-Publishing?
Self-publishing is the act of independently publishing your book on a platform like Amazon without the need of a traditional publishing house.
Personally speaking, I've self-published 6 bestselling non-fiction books on Amazon, sold tens of thousands of copies, and continue to collect thousands per month in royalty checks.
The success of my books has been directly responsible for the strong performance of my business, which has grown to over 7 figures in less than 2 years.
Self-publishing a book is done with these steps:
Write a book you're proud of
Decide which self-publishing platform to use
Get your book edited, a cover designed, and it formatted
Upload your manuscript and accompanying assets
Hit "Publish" when you're read
Your book is self-published!
It's really that easy.
Five years ago, in order to achieve this level of publishing success, you would have needed to be extremely lucky to even land an agent who would attempt to find you a deal at one of the "Big 5" publishing houses.
This is no longer the case.
Not only do you no longer need one of the "Big 5" companies to publish your book, now self-published authors are actively turning down offers from publishing companies!
So If you are trying to publish your book and are having no luck landing a publisher, self-publishing could be the best option for you.
Better yet, making the decision to learn how to navigate the self-publishing world the right away can save you countless wasted hours.
Whether you want to do it yourself or work with one of the many self-publishing companies out there, we can help.
[Pssst! Want to see some of our students' published books? Check out the SPS library here!]
What's the Difference Between Self-Publishing and Traditional Publishing?
It's easy to look at these two publishing routes and get confused.
Why would someone self-publish a book when there are companies dedicated to doing it for you?
There are actually many reasons.
What is the difference between self-publishing vs traditional publishing?
Self-publishing is a completely independent route with no barriers to entry whereas traditional publishing involves the acts of querying, landing an agent, and getting approved by a publishing house.
Check out the video above for more details on choosing self-publishing or traditional publishing.
Here's a chart detailing what you receive through self-publishing versus traditional publishing.
How Much Does it Cost to Publish a Book?
Pricing to publish a book varies greatly depending on its length, production costs, and the retail price you set.
That being said, it's important to be prepared when it comes to how much you'll actually pay to self-publish a book.
There are a number of factors that contribute to how much it costs to self-publish a book:
The length of your book (this impacts printing costs)
Getting your book edited
Any promotional ads/materials you want to utilize
Another surprising, lesser-known cost I cover in the video below
How to Publish a Book in 2020
So many writers get overwhelmed with the abundance of information about the self-publishing process, what it'll cost, how to do it right, how to come up with a good book idea, and more.
I've created a step-by-step comprehensive self-publishing guide that will walk you through the beginning steps of how to write your book all the way to how to self-publish it on Amazon's Kindle (KDP) Network.
Let's get started so you can get started!
#1 – Decide Why You Want to Learn How to Publish a Book
What you need to decide first when self-publishing a book, is WHY you want to write a book.
I encourage going through this brainstorming process as it's the only way to ensure that you're 100% committed to writing a book (and you're doing it for the right reasons).
This is a huge step that's largely responsible for our Become a Bestseller students to write and publish so quickly.
Here are some questions for you to decide why you want to publish a book:
Are you an entrepreneur or freelancer with a new business trying to get a leg up on your competition by publishing a book?
Do you want to leverage your skills and knowledge to become a paid speaker or coach?
Do you have a well-established business and you want to write a book to diversify your income streams and land speaking engagements?
Or do you already have a successful story, and want to build an asset that will share the knowledge and skills you've gained over decades of experience?
Do you have a larger number of book ideas or prompts you need to start writing?
Action Plan:
Come up with at least 10 valid reasons why you want to write a book.
Use the questions above as a starting guide to brainstorm.
#2 – Write Your Book
If you've ever tried to start writing a book, you might have had moments where you've stared at a blank page for hours with nothing to show for it.
Feeling frustrated, you resort to procrastinating and get nothing done!
This is normal, writing a book is hard work.
In fact, coming up with a book idea in general can be very tricky.
But in order to start writing your book, you must develop a writing process.
Here's are some effective ways to write a book worth self-publishing:
Buy a calendar. The best way to have your book complete is to have a calendar that schedules your goals per day/week.
Create an outline. An outline is like a map of your book that provides direction to your story. It keeps you on track and ensures that your ideas are organized.
Develop a writing habit. Condition yourself to write at the same time every day. With this practice, it will soon become a habit that will make writing a book automatic.
Get an accountability partner. You can hold each other accountable to write and finish your by your "draft done" date.
Build your writing environment. Yes, this can be a blanket for if you choose to use "build" literally or you can simply find an area where your head is clear, there are no distractions, and where you can write in peace.
To learn more tips on how to write faster, here's a tutorial video of the simple process I use to write over 1500 words per hour:
#3 – Get Feedback on Your Book Before Publishing
When writing your book, it's important to get as much feedback as early in the process as possible.
It's essential to get this feedback in order to improve your writing.
Everything from creative writing to factual, non-fiction works needs feedback in order to produce a polished publication.
As writers, it's all too easy to retreat into your cave for a long period of time, spend countless hours writing what you think is the perfect first draft, only to find that a) your draft doesn't make sense to anyone else or b) no one else is as interested in the topic as you originally thought.
Writing tips can come from anywhere and the best usually come from those reading your book for the first time.
Not only can a fresh set of eyes on your book help you catch typos and grammatical errors, but a new perspective can give you ideas for tightening up your story and making the theme more clear, like in the example below.
Giving your book to one (or more) "beta readers" before giving it to an editor and self-publishing can also cut down on the time and cost of paying a professional editor.
You can also use a beneficial piece of writing software like Grammarly or the Hemingway Editor so you can learn as you write!
Action Plan:
Reach out to a few friends who could provide good (preferably unbiased) feedback, and ask them if they'll be willing to read a chapter or two (or the whole book!) as you finish writing
#4 – Choose a Book Title
Contrary to popular belief, you should never decide on a book title until after you are done writing your first draft.
This is because choosing a book title first often results in you "writing yourself into a corner" because you're trying so hard to align your story to the title of the book instead of writing what needs to be written.
Don't make this more complicated than it needs to be.
The key to choosing a perfect title is: the simpler the title, the better.
As you're brainstorming ideas, always remember to keep it simple.
Your title should also be clear on what your readers will receive by reading your book.
This is because experts state that a clear promise or a guarantee of results will further intrigue your readers.
It's certainly what's made our Become a Bestseller students so successful during their launches.
Here are some questions to consider when creating your memorable book title:
Is your title going to teach a high demand skill?
Can your title impact someone's life?
Can your book solve a very difficult problem?
Is it short enough to read in a thumbnail image on Amazon?
Does it elicit an emotional response?
#5 – Hire a Great Book Editor
Hiring a great book editor can mean the difference between becoming a bestselling author, or self-publishing a mediocre book.
Therefore, it's important to take as much time as necessary during this stage of the process.
To find an editor for your book, begin with your personal network.
Do you personally know any qualified editors?
Start there. If you don't, then do you know someone who knows an editor?
If you don't have any luck finding an editor within your personal network, don't worry!
Depending on your budget, you can either hire a professional book editor or hire a more budget-friendly editor from Upwork.
But be careful and always check references and portfolios of work.
As a Self-Publishing School student, we will also provide you with a Rolodex of approved and vetted book editors who all do a great job, as you can see in the example below.
No matter how you find your editor, make sure you're a good fit before committing to the full book by paying them a small sum ($25 or so) to edit a few pages or a chapter of your book.
Make sure the editor is interested in the subject matter, that they can get your whole book edited in 3.5 weeks or less including back-and-forth revisions, and that their edits are both accurate and make sense to you.
If you don't feel you're a good fit following a sample edit, then let that $25 go and find an editor who's going to work out rather than sinking more money into a relationship that might be a mistake.
Whatever you do, don't give up during the editorial process! If one editor isn't working out for you or meeting your needs, find another.
Find a friend or professional editor who can make sure your book is error-free, and start working with them sooner rather than later!
#6 – Design a Book Cover that Converts
When it comes to self-publishing, a high-quality book cover is one of the most important elements that will get your book to convert into sales!
The reason is that your book cover design is what readers see first and will immediately determine whether they want to read your book or not.
"Don't judge a book by its cover" simply doesn't apply to actual book covers, as much as we wish it did.
The hard truth is that everyone judges a book by its cover whether they realize it or not.
So you must make sure that it is created professionally and that it will stand apart from the rest of the books in your genre or category.
What makes a good book cover?
Simplistic styling. Too much going on will make readers unable to figure out what your book is about. Keep the cover minimalistic and it will convert more readers.
Professionally designed. Book cover designers know how to create book covers that convert. They have industry knowledge and have studied what works and what doesn't.
Clear title and subtitle. The title on your cover does matter. The easier it is to read, the better. This allows your readers to clearly see what your book is about as they scroll through Amazon or other book retailers.
A design style that fits your intended audience. If you're writing a faith-based book intended for an audience of faith, having an overly dark, devilish cover doesn't make sense.
You can find amazing book cover designers on freelancing sites such as:
Prices will vary depending on what type of service you want, but the end result will be well worth the spend.
#7 – Create Your Kindle Direct Self-Publishing Account
Amazon has a self-publishing service called Kindle Direct Publishing where you can create and manage your Kindle eBook, paperback, and audio books.
Amazon has recently acquired the well-known book printing company CreateSpace and they're now merged as one.
This means you can now offer print books to your audience.
It's the best way to learn how to publish a book and start selling quickly, and I've used it for all my self-published books.
I highly recommend it for all new self-publishers!
Here's how to set up your KDP account on Amazon:
Visit https://kdp.amazon.com and create an account with either your existing Amazon account or your email address.
Next, you must complete your tax information. You will not be able to submit your published book if you do not complete this step.
Once your tax information is complete, hit "Finished" and your account is complete!
Follow these steps to create your KDP account!
With this platform, you can figure out how to publish your book within minutes and soon have it appear worldwide!
#8 – Format Your Self-Published Book
If you're on a budget, there are plenty of resources online that can tell you how to format your book yourself for free.
You can start by looking at Amazon Kindle Direct Publishing forums where there are plenty of discussions on book formatting.
You can also use KDP's free resources to help format your book.
Formatting can be a frustrating experience for the uninitiated though, so if you have a few bucks to spare, you might consider paying someone to help you.
Also keep in mind that formatting will look different for fiction versus nonfiction books.
Typically, nonfiction books don't have an indent between paragraphs but instead, they have spaces whereas fiction books are indented with each new paragraph.
Below are formatting examples from Jenna Moreci's The Savior's Champion and my book, Published.
If you want to pay for formatting, Liber Writer is a low-cost, effective option for converting a Microsoft Word file to Amazon's Kindle format.
If $60 is too much, you can also find people on Fiverr to format your book for Kindle.
Just be sure you hire someone who knows how to format your specific book genre.
#9 – Self-Publish Your Book
When you feel confident your book is ready for the public, you can create a KDP account and upload your book.
This is how to upload your book on KDP:
On the KDP mainpage, locate and click on "Your Bookshelf".
Locate and click on "Kindle eBook Actions".
Then, locate and click on "Edit eBook Content".
Finally, click on "Upload eBook Manuscript", and upload your manuscript file from your computer.
Amazon also allows you to select 7 keywords or keyword phrases to make sure your intended audience can find your book when searching on Amazon.
It's highly recommended you also select two different categories on Amazon your book might fit into so you can reach a broader audience.
To select keywords and categories, look at other best-selling books in your niche and notice what keywords and categories those authors chose.
Once Amazon finishes uploading your file, a confirmation message will be sent and you can preview the uploaded file to check for any errors.
Create your Amazon author central account after uploading your book.
Include a bio, photo, and link to your website or blog to help you stand out among authors.
After a few more steps, you'll be ready to publish your book, at which time you'll click "save & publish" in your KDP book dashboard.
Afterward, you should be ready to publish your book!
Just click "save & publish" in the book editing screen!
Follow these steps to upload your book.
You are allowed to upload your manuscript as many times as you want with each upload overriding the previous.
#10 – Price Your Book
One of the most important decisions when it comes to self-publishing a book is how to price it.
The most common question I get from new writers is, "How much should my book cost?"
To answer this, my general rule of thumb is to have your book priced is between $2.99 to $5.99.
To be more specific, when beginning a launch, I would begin by pricing the book at $0.99 for the launch period.
Then I would set the price to 2.99, and I would moderately increase the price by $1 every week and measure how well the new price performs.
Once you see a sales dip, that will determine the exact price of your book that will guarantee book sales.
#11 – Form a Launch Team
Your launch team is the group of people who are dedicated to helping make your book successful.
They should be a passionate group of individuals who are eager to make your book launch successful. Remember, one highly skilled team member is better than a group of mediocre ones!
Here's a video detailing how to use a launch team effectively:
To find quality candidates, here's a questionnaire you can use to assess applicants and see if they're qualified to market your book:
Why do you want to support my book?
What goals are you trying to reach with this project?
How would you market this book?
Which influencers would you reach out to and why?
Do you have a genuine interest in my book and its genre?
Create an application with questions that align with your thought process.
Try to be open-minded with those who think outside the box – they may be the perfect candidates that can get your book to become a bestseller.
#12 – Maximize Book Launch Exposure with Reviews
It's not enough to learn how to publish a book and be done with it.
You still have to take action even after your official launch.
As soon as your book goes live on Amazon, be sure to leverage your launch team and your audience to help you market your book!
It may be odd to ask your fans for help, but your fans are there to support your project and want to see you succeed.
You might be surprised how willing they'll be to help you if you just ask!
Here are some marketing initiatives you can assign your team and audience to do:
Submit reviews on Amazon (ensuring they don't make the mistakes in the video below)
Help build your book's website
Reach out to influencers for a future guest post or podcast feature
Share a book review on their YouTube channel
Buy extra copies to gift their friends
The additional exposure generated from your launch team and audience will help push your book up Amazon's rankings, which will drive more sales!
There are even websites that help you with rankings, such as Kindle Ranker.
Make sure to have a look at that!
Create your book marketing launch plan using these methods.
Measure each of these methods to see which will best get your book in the hands of new readers and convert into sales.
#13 – Celebrate Learning How to Self-Publish a Book!
Publishing after writing a book is just the beginning.
Depending on your goals for your book, self-publishing can get you more customers, free publicity, and establish you as an expert in your niche.
This can help you land speaking gigs and build a business within your area of expertise.
Your book sales can also help fund your lifestyle with passive income.
Dream big about what you want your book to do for you.
When you have a vision for where you want your book to take you, it will be easier to take advantage of opportunities as they arise.
Getting clear on what you want will also help you to be more effective when expanding your network along on your journey.
What to do Now
Now that you've learned how to publish a book, it's time to take action and bring yourself one step closer to your goals and dreams.
If self-publishing a bestseller is something you want to do, and you're serious about changing your life and your business for the better by getting your book out there in the world, then you need a step-by-step system to follow to take action.
It's been Geela's experience as a self-supported and self-published author, that greater degrees of success can be achieved by any publishing company regardless of their size or circumstances simply by implementing the following principles for success that worked for her company GLOBAL VISION MEDIA:
It's not your aptitude but your attitude – a winning attitude can mean the difference between success and failure.
Success is a matter of perception and an equal opportunity employer.
You are as successful as you make up your mind to be.
So don't be afraid to aim high.
Let the story of The Little Engine That Could and David and Goliath inspire you.
While some people thought that Goliath was too big to hit, David thought he was too big to miss.
Recognize that dreams and aspirations for success have no expiration date – these are self-imposed artificial deadlines that are silent killers of creativity and motivation.
What determines your level of success or level of failure is not lack of resources but rather lack of creativity (resourcefulness), high vision and faith (remember, quitters never win and winners never quit).
No matter what you were brainwashed to believe, never underestimate your own power to write your own life script and command control of your destiny by either finding a way or making a way.
Also when you understand the difference between making things happen vs. letting things happen, you will generate whatever is necessary for you to reach your destination even when all the odds are against you.
You no longer have to wait or be at the mercy of traditional distribution and bookstores as they hide your book between competitive titles on their shelves.
Your fate is in your hands and all that your hands need to do is to take advantage of the awesome power of modern technology which is now available to the "little guy" as well in order to compete successfully and even surpass the "big guys."
Any self-made successful person will tell you that indeed anything is possible especially to those who believe.
Apply the Kaleidoscope approach to your marketing and promotion efforts – although there are finite number of pieces, infinite number of combinations and possibilities can be created simply by rearranging them.
You are limited only by your own imagination and will.
Don't use the Christopher Columbus method of planning your business if you are serious about reaching your destination of smooth sailing into a new world of success with glory.
By failing to plan properly, you plan to fail by default.
The power of strategic planning backed by a solid infrastructure cannot be overstated – it's what makes or breaks regardless of the quality of your product (book).
She's a British novelist best known as the author of the Harry Potter fantasy series.
The books have gained worldwide attention, won multiple awards, and sold more than 400 million copies.
In 2004, Forbes named her as the first person to become a billionaire by writing books.
She's J.K. Rowling and here are her Top 10 Rules for Success.
1. Failure helps you discovers yourself She went from living on state benefits to multi-millionaire status within 5 years.
2. Take action on your ideas The Harry Potter books have become the best-selling book series in history.
3. You will be criticized Anticipating that the target audience of young boys might not want to read a book written by a woman, her publishers asked that she use two initials, rather than her full name.
4. Remember where you started She was diagnosed with clinical depression which she claims gave her inspiration to create the Dementors in the Potter series.
5. #Believe Twelve publishing houses rejected her original Harry Potter manuscripts, but eventually small publisher Bloomsbury gave her a chance with a small advance.
6. There is always trepidation
She conceived the idea for Harry Potter in 1990.
The 7 years that followed saw the death of her mother, divorce from her first husband and relative poverty until Rowling finished the first novel.
7. Life is not a checklist of achievements She named communist and civil rights activist Jessica Mitford as her "most influential writer".
8. Persevere She's the United Kingdom's best-selling living author, with sales in excess of £238m.
9. Dreams can happen In 2010, she was named the "Most Influential Woman in Britain" by leading magazine editors.
10. We have the power to imagine better Harry Potter is now a global brand worth an estimated US$15 billion.
A synergetic plan in place will serve as a compass to guide your actions, evaluate your performance and run your business more profitably.
A good marketing plan requires the dexterity of a circus juggler mainly because of factors such as the different life-cycle stage of each title at any given time.
In Geela's particular case, as a self-contained, it was and still is a unique multi-faceted situation with multiple projects going on simultaneously, involving a brand new book, a music album and putting together an all-star benefit concert with major music producers as part of Geela's nonprofit organization,
ONE SPIRIT, ONE WORLD (dedicated to promoting world peace focusing on children's issues), since Geela is an established singer/songwriter with many albums, awards and rave reviews, a visionary author and a long time peace and children's activist.
She is the founder of the nonprofit organization, ONE SPIRIT, ONE WORLD, a co-founder of a successful record label, GLOBAL VISION RECORDS in addition to being a co-fonder of an up and coming independent publishing company, GLOBAL VISION BOOKS/MEDIA.
To make life even more exciting, Geela is also a wife and a dedicated mom.
Capitalize on any talents you might have to make up for perceived lack of sales and/or financial resources (initially when you are starting out).
Geela's situation is unique by all standards.
Hers is a multi-faceted situation (music/book/nonprofit organization) which greatly enhanced the success of her efforts.
Broaden your marketing and promotional parameters and capabilities to include a multi-level marketing and promotion by reaching out to different audiences from ethnic to military and other untapped markets.
In Geela's case, because of her unique background, as an immigrant from Israel who was born in Iran, with a universal appeal, she capitalized on that fact to reach broader audiences that include ethnic, minorities, women and immigrants.
Your infrastructure needs to be built on a solid foundation which includes everything from an innovative strategic marketing plan to a coordinated program which includes the following elements:
A comprehensive marketing and promotional plan including assorted advertising mix in key places in addition to a national media campaign
Cutting edge on-line marketing and promotion with your own user friendly website (links, pop up banner, affiliate program, ezine newsletter, direct response with a compelling sales letter, article submission, media e-mail blast to keep your name in front of the media with different press releases, sample of products, plenty of endorsements, media room, useful information, strong search engines, just to name a few)
Sales forecast
Financial plans
Secure advanced endorsements for your book from world-renowned personalities, the media, book reviewers and best selling authors to establish credibility
Distribution
Fulfillment center with your own toll-free number. In Geela's case she chose a number that's easy to remember for her radio interviews (800) 99GEELA
Create an outstanding press kit with useful information in addition to promotional and fun material such as posters, bookmarks, double sided glossy flyers and more
Marketing and promotion plans also for pursuing the non-bookstore markets (special sales/premiums/incentive) as well as sub-rights and foreign rights including film rights, especially like in the case of Geela, if your book is slanted towards a movie – these are most lucrative sources for substantial revenues and profitability since you bypass the middlemen, massive discounts and have reduced returns.
Since no man is an island and likewise success is never a one-man show, it's essential to have a marketing support system, a Dream-Team if you will, which is made up of top notch like-minded people who share your vision, faith in the project and level of commitment to making it a huge success. The more harmony and camaraderie the better information and creative ideas can be generated to help move your project forward, and combat those inevitable "marketing fatigue" while keeping you motivated.
To become a magnet of success and total prosperity live by the motto: "when I help others win – I win."
Author personal appearances, speaking engagements and other innovative forms of promotion such as running for an office (at least for a day…) and/or trying to break the Guineas book of records (well, at least in theory you can make the attempt…). Once again, you are limited only by your imagination.
In order to get a head start on your promotional campaign consider using a direct response that can help put your title on the best seller list at least on Amazon.com by doing a massive and highly targeted e-mail blast.
This alone can open many doors for you and help you reach your destination so much faster and … in style too.
Apply the old-fashioned yet proven method of making up for lack of financial resources the size of the "big guys" with OPM but not the traditional Other People's Money, but rather Other People's Minds, by networking, sharing up to date information, developing and nurturing partnerships while conducting massive research.
Remember, knowledge is power that provides you the winning edge. It's cost free and it creates additional opportunities for growth while instantly becoming a success and prosperity magnet.
Strive to provide the highest quality in product and service and always go the extra mile, remember, the seed of money is service.
Self-publishing is no longer what it was when it started.
As the platform evolves and the competition increases, what you need to do to be successful is going to be change as well.
In thus video I share with you 5 points that I think are important for self-publishing success in 2020.
I also touch on some of the biggest trends and how to ride them effectively.
1) GO DEEP to find the best niches and opportunities
One of the main things I've seen over the past year or two is that you need to go DEEP.
Competition is increasing and therefore to succeed you need to go deeper.
If in the early days you could just spot a pretty nice niche, make a half ass crappy book, forget about it and rake it in, these days I feel it's increasingly more important to really become an expert.
Same with dropshipping, Amazon FBA, same with everything else, you can't just pick some product and throw it on Facebook and rake in the cash $$.
You have to truly analyze the market, understand it and that's when you can start connecting dots, getting ideas for great niches, spotting opportunities that not many others have noticed.
Also, be where the growth is: namely audio and foreign markets.
2) Create high quality books that, that either set you apart or keep you at the top. Low Reviews = no sales High quality = great reviews, good for your brand etc etc.
3) Optimize – leave no stone unturned. Keywords (title), cover, description, categories, author bio.
4) Publish in all formats Audio, for example, is still quite steadily growing all around the world.
There's plenty of developing and emerging markets for audiobooks.
5) Use Amazon Ads, and use them well Increasingly becoming a real staple in the self-publisher's toolkit.
Amazon is beginning to give advertised positions priority hence the importance of Amazon Ads in your publishing business.
Click here to view original web page at www.inpublishing.co.uk
In this article, I'm going to look at leveraging the internet to transform a special-interest magazine, newsletter, newspaper or website into a multiplatform media empire.
Let's start with a little bit of myth debunking.
A membership website — a website where only paying members have access to all the content and services — is often the first thing a print publisher does online. It should be the last.
Since 1994, our team has been researching how publishers make money online.
We have done in-depth research on more than 200 media websites and documented 51 media organisations that make money online.
We search for publishers who are growing their revenues by 10% or more per year — and generating at least 10% of their revenue online.
Many surpassed these basic benchmarks.
Our key finding is that successful publishers generate online revenue by selling advertising or physical information products — books, magazines, newsletters, live events, DVDs, CDs, etc. Many do both.
With a few notable exceptions, membership websites are not a significant source of online revenue for the publishers we studied.
Using the internet, Agora's Bill Bonner was able to take a $25 million print newsletter operation and turn it into a $200 million niche media empire with hundreds of books, newsletters, services and events.
Forbes.com generated an estimated $75 million online in 2005 with revenues climbing rapidly.
Soon it will surpass the magazine from which its brand was borrowed.
Each of the 51 case studies we've done has had similar results: high growth, an increasing percentage of online revenue and strong profits.
This article spells out the seven management best practices we found that were shared by the 51 media organisations we studied.
From a behavioural science perspective, we have no conclusive proof that each of the seven habits is causal.
However, they are each highly correlated to successful online publishing — and our team believes they are, indeed, causal.
Read on and decide for yourself.
1. Purpose, goal setting and strategic management
Peter Drucker has been writing about strategic management since the 1950s — yet it is not widely practiced inside the publishing and media industry.
Strategic management facilitates rapid change.
Organisational mission and values govern the system.
The system is driven by the desire to serve the changing needs of its audience.
In Built to Last, Jim Collins sums up the process of strategic management this way: "Protect the core and stimulate progress."
An example of a publishing company that has successfully protected its core and stimulated progress is Chris Kimball's America's Test Kitchen (ATK), publishers of Cook's Illustrated, Cook's Country, numerous cookbooks and the popular PBS show of the same name.
ATK is all about "recipes that work".
This simple phrase is the guiding purpose behind every action the organisation undertakes and the key to its growth from $15 million to $46 million in annual revenues in just five years.
Says visionary CEO Chris Kimball, "It feels like I discover a new way to distribute our content every day."
2. Build a Mequoda Media Pyramid
The media pyramid represents multiplatform publishing and the commitment to being media and platform agnostic.
As a disciple of the media pyramid, you no longer gather data to be distributed through one medium.
You gather content to be distributed in many ways on many media platforms.
The folks at Consumer Reports talk bout gathering content Legos™.
The folks at BLR (Business & Legal Reports) call them MIUs — Minimum Information Units.
Both organisations are talking about the same thing.
This is a massive paradigm shift.
We're separating basic research, or gathering data, from packaging and distributing data to the market place.
Each level of the pyramid represents a media platform used to distribute the same information in a different format.
Our team has documented media pyramids with as many as 10 levels of media platforms — all distributing variations of the same basic content:
* The base of the pyramid represents all the external media (free and paid) that are used to expose prospects to your content and your brand.

* The first level represents the free email and website information you use to create and maintain audience relationships.
The first level of content is always free which removes the biggest barrier to building the largest possible audience and customer database.

* The higher levels of the media pyramid represent the advertising and products you will deliver to monetise your relationship with your audience.
3. Using the Seven Media Website Archetypes to Build a Successful Mequoda Website Network
Before you build your website, you must choose the right website archetypes that support your business goals.
Understanding the seven archetypes is the first step.
To get to the right answer, let's start with some basic facts:
* The internet is the only medium (other than the telephone) that is online 24/7, 365 days a year and fully interactive.
* The internet can be used to create original media products like email newsletters, searchable archives, blogs, forums and other interactive communities.
* The internet can also be used to create websites that can be companions for traditional media products like magazines, newspapers, books and TV shows
After reviewing more than 2,000 successful and unsuccessful media websites, we've concluded that the internet currently supports just seven media website archetypes that can be connected to form a website network.
A successful website network will include websites that are unique to the internet and that are designed as companions to offline media products.
The seven Mequoda website archetypes are:
* Internet Hub Archetype. This is a unique online media product whose purpose is to attract new prospects, convert them to free information users (most often as subscribers to a free email newsletter or newsletters) and then, via the website and email, refer them to other websites in the website network. Example: Johns Hopkins Health Alerts (www.JohnsHopkinsHealthAlerts.com) with 13 free best practice email newsletters.
* Retail Website Archetypes. These are companion websites whose primary purpose is to sell media products that will be delivered offline.
We have identified three variations: catalogue marketing websites (example: Amazon – www.Amazon.com), subscription marketing websites (example: First Class Flyer – www.FirstClassFlyer.com)and product marketing websites (example: Baby Modeling Secrets – www.Baby-Modeling.com).
* Membership Website Archetypes. This is a unique online media product whose purpose is to provide users with comprehensive answers, reference information and community interaction centred on a specific topic or cluster of topics.
Example: Consumer Reports – www.ConsumerReports.org
* Brand Website Archetypes. These websites are companion websites that are designed to increase loyalty and usage for an offline product.
The offline products run the gamut from soda pop to rock stars and apparel to TV shows. Example: Pepsi.com – www.Pepsi.com
* Lead Generation Website Archetypes. These are companion websites that are designed to attract and capture leads for offline products, services and activities.
Example: Lending Tree – www.LendingTree.com
* Classified Website Archetypes. These websites can be companions for an existing print classified operation or unique online brands with no print companion.
These websites have the purpose of bringing buyers and sellers together to initiate and sometimes facilitate transactions that most often culminate offline with the shipping of a product or products.
Examples include general-interest websites like eBay (www.eBay.com) and special interest websites like Monster (www.Monster.com).
* Hybrid Website Archetypes. These websites combine the functionality of one or more of the six basic archetypes into a single user interface — instead of a website network.
While designing a user-friendly hybrid website is more difficult and expensive, it is possible.
WSJ.com (www.WSJ.com) is a good example of a hub-membership-subscription hybrid that generates an estimated $150 million in annual online revenue.
4. Organise Activities Around the Content
How do you staff and organise a multiplatform publishing business?
While there is no one organisational structure and set of perfect job descriptions that answer the above question — we do see organisational patterns that can be described as "organising activities around the content".
Stuart Jordan, COO of University Health Publishing, started his organisational redesign by doing an exhaustive inventory of all the editorial and marketing content that would be produced by his organisation to create and market the 40 plus products published under the Johns Hopkins brand.
His analysis resulted in the identification of more than 50 new discreet tasks to support his online publishing initiative.
He sorted those tasks into three clusters, created three new positions to run his online marketing system, and made modifications to the job descriptions of existing business and editorial team members to interface new team members with the existing staff.
The resulting organisation is efficient, fast-moving, goal seeking and totally audience driven.
Their resulting performance metrics (conversion rates, retention rates, revenue per M, etc…) are among the highest we have ever seen.
5. Create User Friendly Websites and Information Products
"User friendly" is code in software engineering circles for "usable".
A website is a collection of software functionality that will empower the untrained user to accomplish five to 10 user tasks and support the business goals of the publisher.
This is hard to do and most media websites suffer from poor usability.
Usability testing that we've conducted on hybrid media websites typically results in task completion scores of 40 to 65%.
This means the average user can only complete their desired task about one time in two.
For a well-designed website that conforms to one of the six archetypes, the task completion rate soars to 85 to 95% – depending mostly on the target user group and type of website.
6. Use External Media to Build Email Circulation; Use Database Marketing to Maximise Customer Lifetime Value
Many of the organisations we studied sell advertising and their own products to generate online revenue.
For example, the Motley Fool (www.Fool.com) generated an estimated $40 million in revenue last year.
Ten million came from selling advertising on their website and in their email newsletters.
The other $30 million came from selling their own information products — with the majority coming from their six highly successful print newsletters.
Forbes.com (www.Forbes.com) generated most of its estimated $75 million in 2005 revenues from advertising with no more than $10 million coming from the sale of information products — including more than 125,000 print subscriptions to Forbes.
What both organisations and all best practice online publishers share in common is a two-step marketing model.
Step one is building a huge opt-in email newsletter circulation.
Step two is publishing free high frequency email newsletters that generate, directly or indirectly, 30 to 90 percent of all online impressions.
The organisation can then, at its discretion, choose to use that massive inventory to generate advertising revenue, product sales or both.
7. Use simple metrics to drive organisational performance
"What can be measured, can be managed", said Peter Drucker.
For most successful online publishers, two simple metrics are the key to driving online growth and profits: active email subscribers and revenue per email subscriber per year.
For most of the publishers we've interviewed, 60 to 80 percent of their online revenues can be calculated by multiplying these two key metrics.
The Daily Reckoning's (www.DailyReckoning.com) 500,000 free email subscribers spent, by our estimate, $35 million on Agora books, newsletters and events in 2005.
This makes each subscriber to the Daily Reckoning worth about $70 each ($35,000,000 divided by 500,000).
Agora ecommerce director Andrew Palmer and his audience development team thus can easily set a "bogie" for how much they are willing to spend to acquire a new Daily Reckoning subscriber.
Hence, they can decide to acquire as many new subscribers as possible for $30 each — without waiting to see if every new source of subscribers actually spends $70 during their first 12 months as a Daily Reckoning subscriber.
This "bogie" is a simple metric, easily understood by all — which allows free email subscriber acquisition programmes to be run quickly and efficiently by every member of the team.
There are, of course, other secondary key metrics like retention rate, contact frequency and revenue per M emails sent.
A complete set of basic online publishing metrics is used in the Mequoda Internet Marketing Model (www.MequodaModel.com) – which is a free Excel-based budgeting and forecasting model.
Clear Strategies for Success
After spending billions in search of a business process for leveraging the power of the internet, a handful of savvy and lucky publishers have discovered a method for success.
These seven online publishing secrets, when used to create an online nexus for a multiplatform publishing enterprise will yield success – when properly executed.
The system is flexible and can be built quickly and inexpensively — when viewed in the context of the revenues and profits others are generating online.
Back are the days for publishing profit margins that exceed 20, 30 and even 40 percent.
Perhaps most enchanting for those who love content and the positive change that content can make in the lives of others, are the values inherent in the system.
To succeed, the publisher must provide quality content that users want and the publisher and audience must build long-term relationships.
These factors bring out the best in publishers and we're all better for that fact.
In the final analysis, it's the quality of the book that will ultimately dictate the longevity and the level of success of any marketing and promotional campaign.
Geela's highly praised book THE AMERICAN DREAM offers something very special that everybody wants…hope and direction.
In fact, through her Principles For Successful Living, Geela is revolutionizing the conventional wisdom of achieving success, total prosperity and even global unity.
And that's something that will always be in demand and never go out of style.
Geela's fascinating personal story of triumph over adversity and winning against all odds best captures the true spirit of the American Dream which was based on perspiration, innovation, risk and reward.
Of-course some might think her tremendous success story (which took her only twenty years to achieve) is only a result of luck or talent or … whatever.
But perhaps a better definition of luck needs to be when preparation meets opportunity.
After all, if you know where you are going, chances are you will get there, and if not, then you'll end up on the road to nowhere.
In Conclusion
If you are a budding writer, it makes sense to start in self-publishing.
You have absolute control over your success rate.
We have presented to you the pros and cons on going into self-publishing.
I hope that you have gained enough knowledge.
I always update this article, so do check as out every now and then.
Now that's something to write about…
Till next time …
See ya later, Alligator …